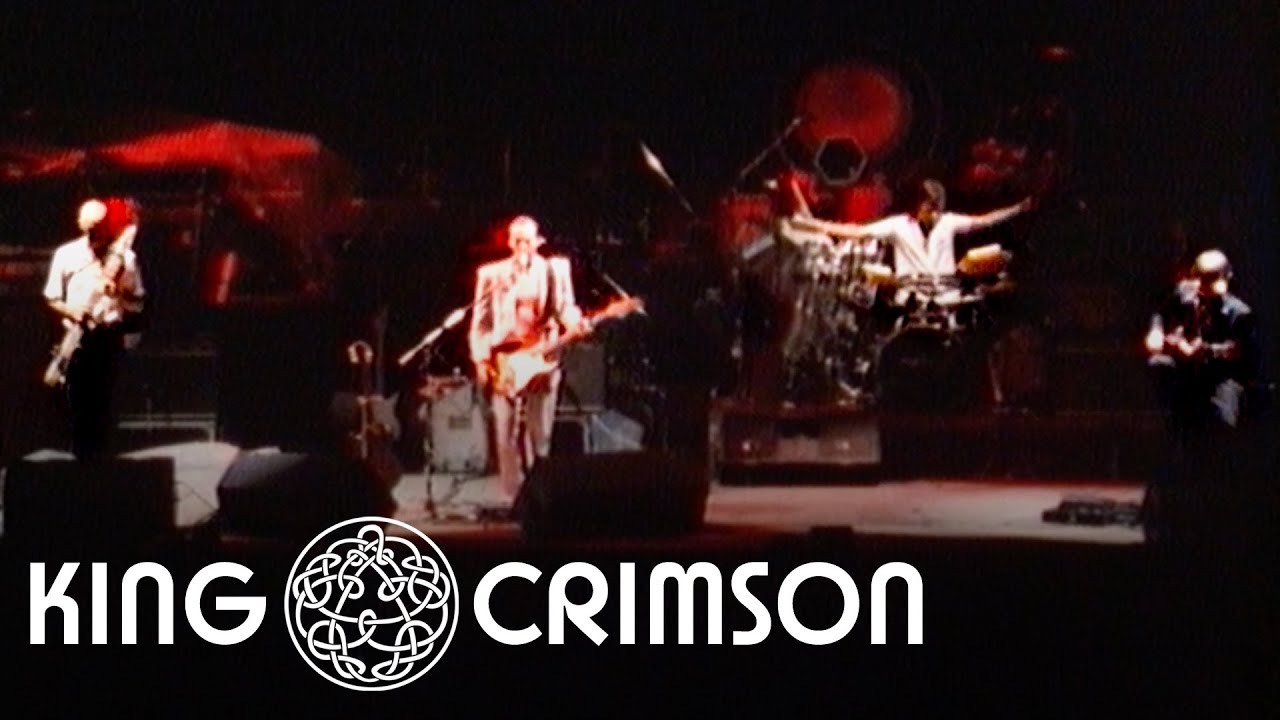 キング・クリムゾン
King
Crimson
「The Noise (Live At Frejus 1982)」51分のフルライブ映像が、
YouTube
King
Crimson
公式アーティスト チャンネルにてプレミア公開されました。
(メンバー: Adrian Belew, Tony Levin, Bill Bruford, Robert Fripp)
公開日は 2023/05/27 。
Full Playlist here: https://shorturl.at/dhtU3

The reformed King Crimson of 1981 emerged as a completely distinct entity from its late '60s/early '70s incarnation. Notably, Adrian Belew (vocals/guitar) and Tony Levin (bass) joined the ranks alongside previous members Bill Bruford (drums) and the leader/founder Robert Fripp (guitar). While the band retained its musical unpredictability, their fresh sound and approach deviated significantly from their original progressive direction. With two albums released under this new lineup (1981's Discipline and Beat), King Crimson embarked on a tour that led to the creation of their first home video, 'The Noise: Live at Fréjus.' Initially recorded in August of '82 at the Arena in France, this video remained largely unseen until its reissue by DGM in 1997. However, it serves as an exceptional visual testament to the '80s-era King Crimson. Now available both as a full concert and as individual clips exclusively on the official King Crimson YouTube channel.

00:00 Waiting Man
08:40 Matte Kudasai
12:16 The Sheltering
23:23 Neal And Jack And Me
29:04 Indiscipline
40:18 Heartbeat
44:23 Larks' Tongues In Aspic Part II

Guitar / vocals: Adrian Belew
Guitar: Robert Fripp
Bass: Tony Levin
Drums: Bill Bruford

© DGM Ltd.
King Crimson - Full Show (The Noise - Live At Frejus 1982)