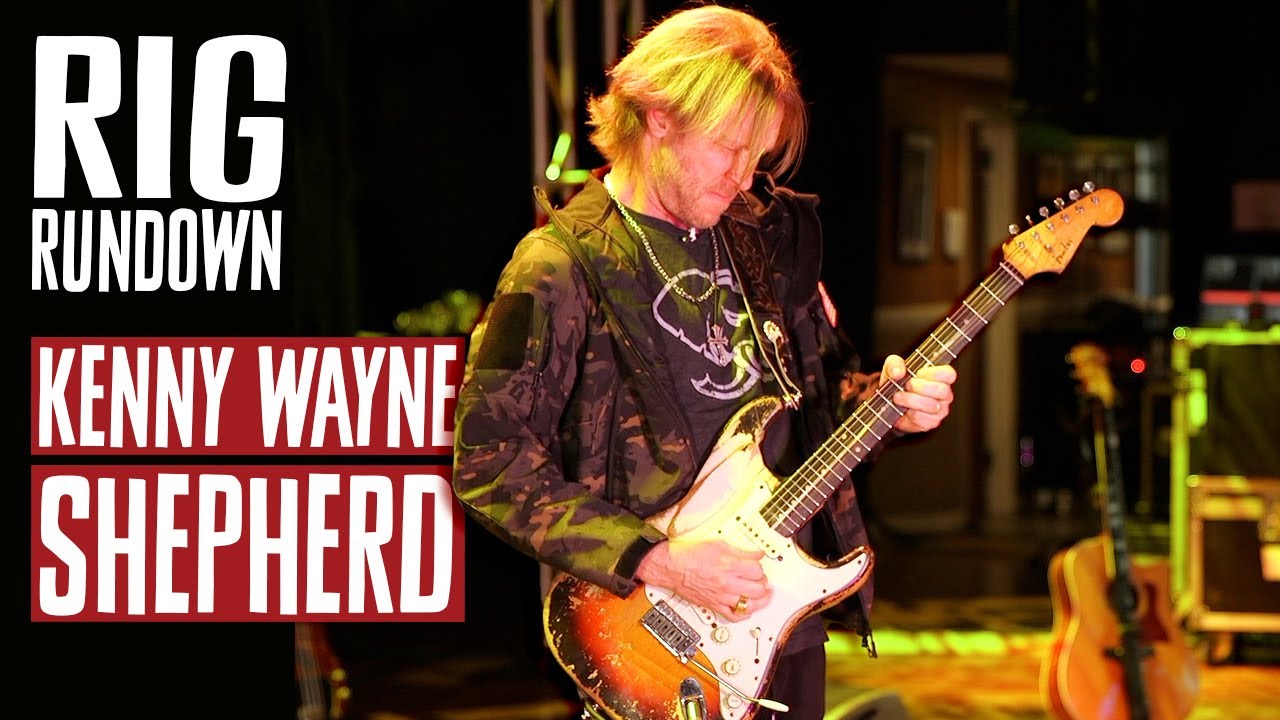 ケニー・ウェイン・シェパード
Premier Guitar「Rig Rundown」に
Kenny
Wayne
Shepherd
が登場。
使用ギター、アンプ、エフェクトなど本人が紹介してくれます。
YouTube
Premier Guitar オフィシャル チャンネルから。
公開日は 2023/03/01 。
Full Rig Details: https://bit.ly/KWShepherdRig
Subscribe to PG's Channel: http://bit.ly/SubscribePGYouTube
Shop the Rig on Sweetwater: https://sweetwater.sjv.io/gbvO6A

It's been 11 years since Kenny Wayne Shepherd filmed his previous Rig Rundown. PG's John Bohlinger caught up with the blues-rocker before his recent sold-out show at Nashville's historic Ryman Auditorium to hear some killer playing and see some untouchable?by anyone but Kenny and his tech?gear.

The tour stop was supporting the December 2022 release of Trouble Is … 25, a re-recording of his 1997 breakthrough album, which had four top 10 hits when it was originally issued: "Slow Ride," "Somehow, Somewhere, Someway," "Everything is Broken," and "Blue on Black." There have been seven other studio recordings since then, and while he's still mostly a Strat player, some other instruments have joined his armada, too. And Dumbles … he has lots of Dumbles.
Rig Rundown:
Kenny
Wayne
Shepherd
[2023]