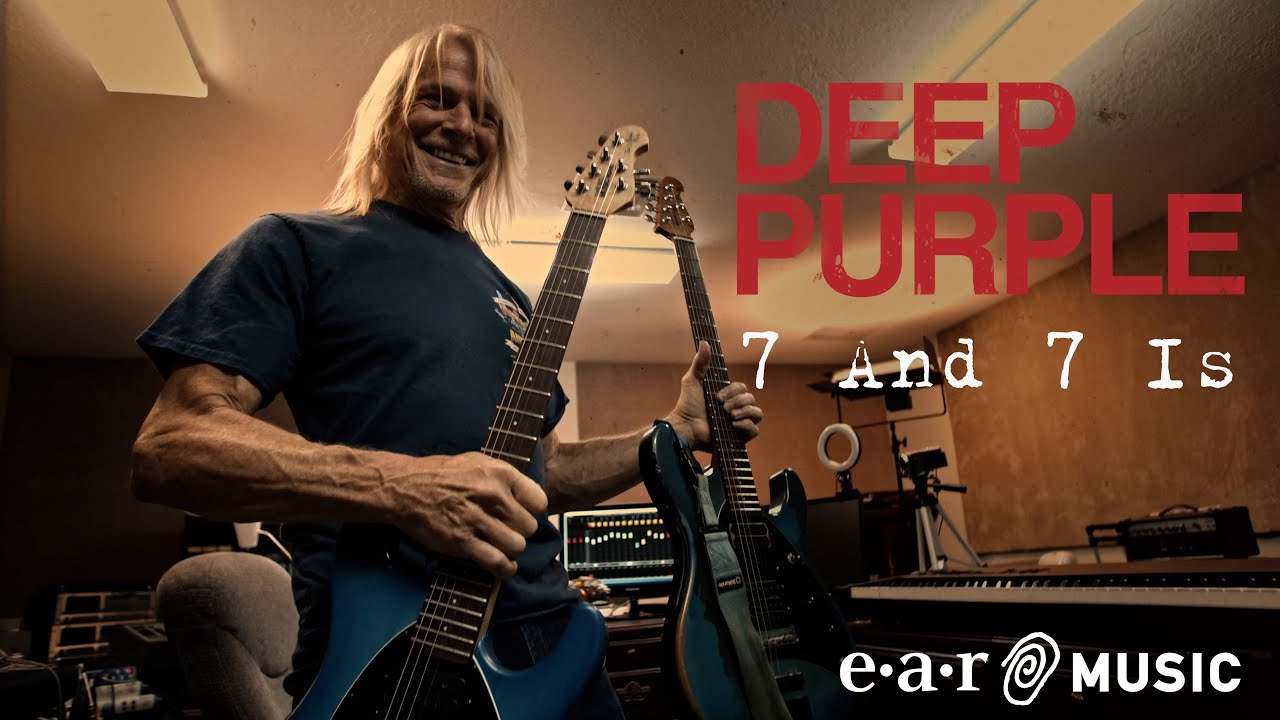 ディープ・パープル
Deep
Purple
新譜
アルバム「Turning To Crime」earMUSICから2021年11月26日発売予定、
アナログ盤
もリリースされる予定です。
新譜
「Turning To Crime」からの先行シングル"7 And 7 Is"Official Music Videoが、
YouTube
earMUSIC オフィシャル チャンネルにてプレミア公開されました。
公開日は 2021/10/14 。
Pre-Order "Turning To Crime" here:
https://deeppurple.lnk.to/TurningToCrime

DEEP PURPLE release the video of "7 And 7 Is" on October 13th. Their first single of their upcoming studio album "Turning To Crime" out November 26th. Don't miss the premiere.

With strong tailwind from last year's chart leading album "Whoosh!", DEEP PURPLE surprises with new album "TURNING TO CRIME" and new single "7 And 7 Is".

The new album, released by earMUSIC, will reach the worldwide community of Deep Purple loyal fans only 15 months after Deep Purple's latest studio album "Whoosh!", an album saluted by prestigious chart achievements (3rd consecutive #1 in Germany, as well as well as #4 in the UK) and acclaimed by critics who praised the creative strength of a band that continues evolving with every release.

"Turning to Crime" is the first studio album by Deep Purple entirely made of songs not written by the band and previously recorded by other artists.

The "time trilogy", consisting of "NOW What?!", "inFinite" and "Whoosh!" (2013, 2017 and 2020) have sold over 1 million albums, topped the charts 11 times and achieved more than 40 Top 10 positions worldwide.
Producer and friend Bob Ezrin, who worked with Deep Purple on the previous albums forming the "trilogy", was once again an important part of the new studio work.
Deep
Purple
"7 And 7 Is" - Official Music Video - New album "Turning To Crime" out Nov 26
Deep Purple - "Locked Up: The Making Of Turning To Crime" - TRAILER - new album out November 26th
Deep Purple - Turning To Crime
収録予定曲目
7 And 7 Is
他