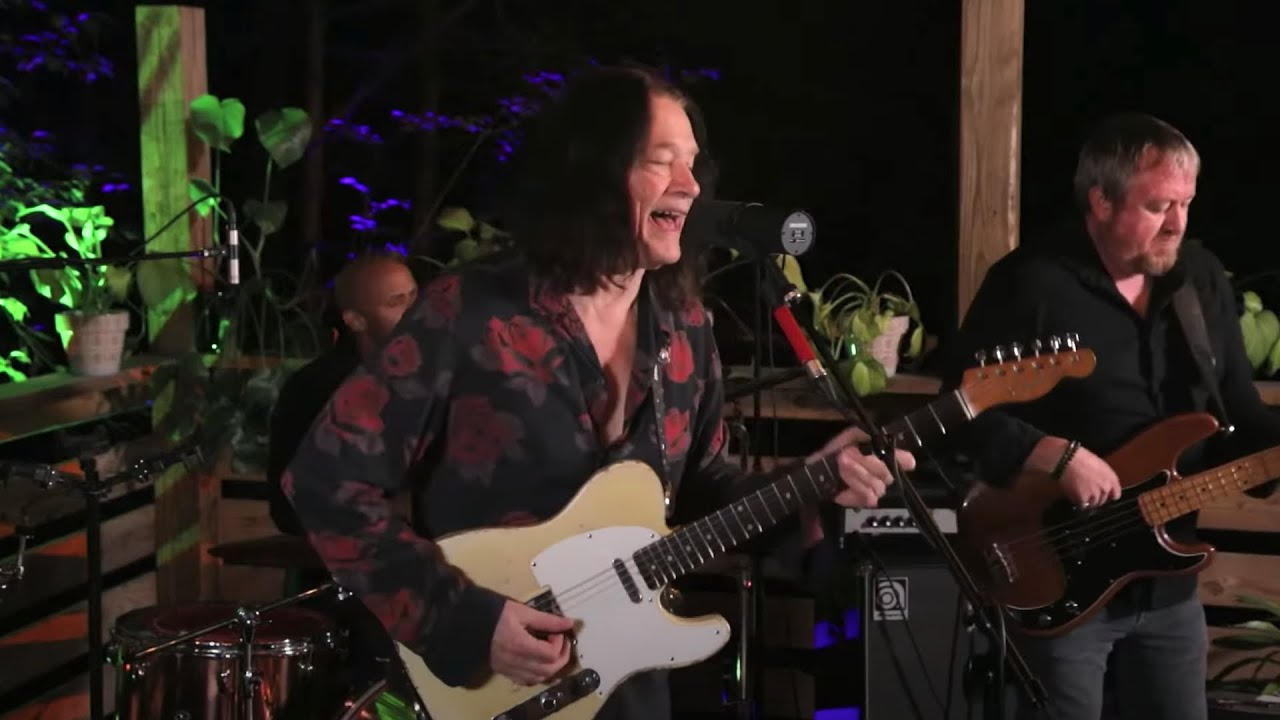 ロベン・フォード
2021.09.25
YouTube
Liveにて配信された、
Paste
Magazine「
Paste
Studio on the Road: Nashville」」に
Robben
Ford
が登場。
約30分のスタジオライブ アーカイブ映像が、
YouTube
Paste
Magazine チャンネルにて公開されています。
配信日は 2021/09/23 。
Recorded LIVE at Jaan's House - Nashville, TN
Audio: Juan M Soria
Video: Brad Wagner

More sessions and interviews here: https://www.pastemagazine.com/studio
Robben
Ford
live at
Paste
Studio on the Road: Nashville
Robben
Ford
新譜
「Pure」Earmusicから2021年8月27日発売、
アナログ盤
もリリースされています。
Robben Ford - Pure
収録曲目
1. Pure (Prelude)
2. White Rock Beer…8 cents
3. Balafon
4. Milam Palmo
5. Go
6. Blues For Lonnie Johnson
7. A Dragon's Tail
8. Pure
9. If You Want Me To
Robben Ford, a name that needs no explanation. For over 40 years now, the guitarist inspires artists and fans of blues rock and truly shaped the genre with his innovative playing.
With both parents being passionate musicians themselves, Robben early found his love for music and especially for playing guitar ? and it was a love that should last forever. At age thirteen he started teaching himself playing guitar and today his commitment to teaching and passing on what he's learned over the past 40 years to current and future musicians, is an essential component of his career.
Now, on this instrumental album the most exciting guitarist of our time proves his skills once again.

"Pure" is Robben Ford's brand-new instrumental studio album ? the first one since "Tiger Walk" from 1997. With nine unique tracks the album features a "pure" Robben Ford - this guitar virtuoso who has a tremendous music vocabulary of jazz, blues and rock.
"Pure" is to be congratulated as an album which seamlessly blends a soulful west coast vibe with bluesy hard rock.
On top, "Pure" features exceptional guest musicians such as Nate Smith, Toss Panos, Shannon Forest and more.

The ltd. boxset contains the exclusive YELLOW LP Gatefold, CD Digipak, a keychain, one of Robben's plectrums, an original certificate, five 7" photo prints and a download code for an exclusive bonus track.
メーカーインフォ
Robben Ford PURE Album Trailer