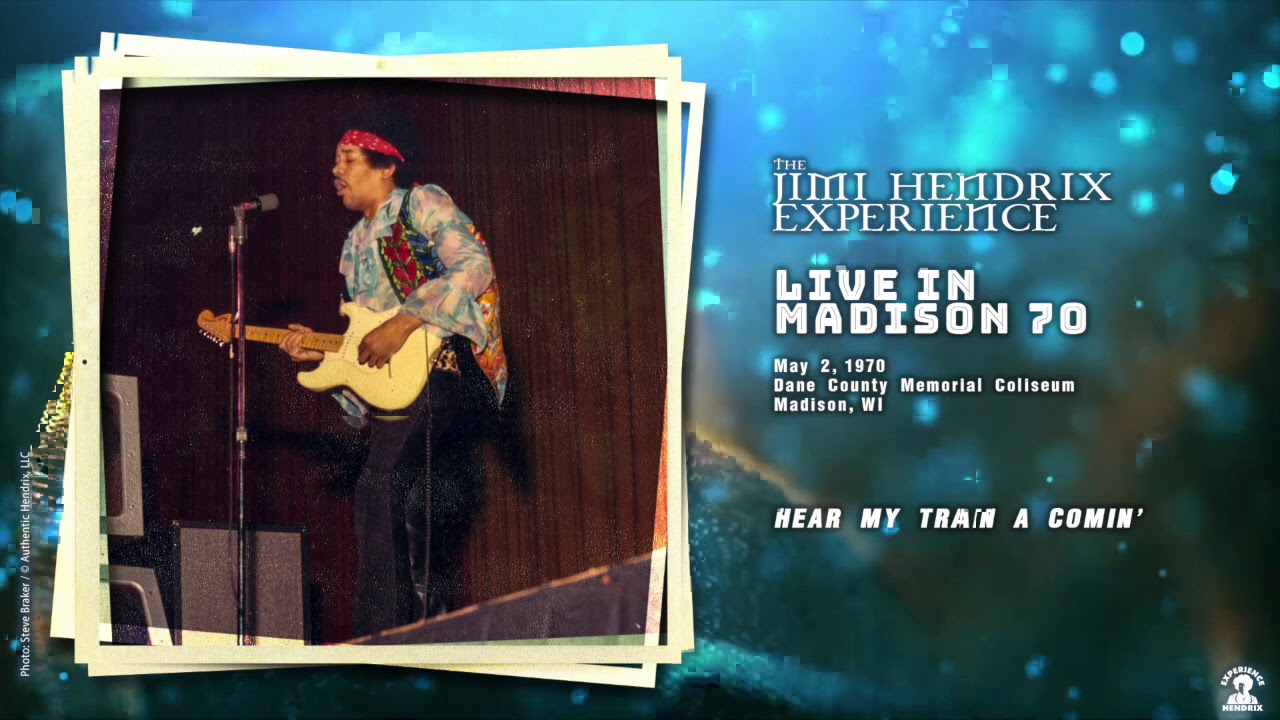 ジミ・ヘンドリックス
1970.05.02 Dane County Memorial Coliseum, Madison, WIにて行われた、The
Jimi
Hendrix
Experience
約85分のライブ音源が、
YouTube
Jimi
Hendrix
公式アーティスト チャンネルにて公開されました。
公開日は 2021/05/03 。
The Jimi Hendrix Experience: Live In Madison '70
Dane County Memorial Coliseum, Madison, WI
May 2, 1970

Featuring Jimi Hendrix, Mitch Mitchell & Billy Cox

0:00:00​ Fire
0:05:22​ Room Full Of Mirrors
0:09:38​ Hear My Train A Comin'
0:22:42​ Lover Man
0:25:39​ Red House
0:35:47​ Message To Love
0:41:22​ Ezy Ryder
0:47:28​ Machine Gun
0:58:58​ Star Spangled Banner
1:01:29​ Foxey Lady
1:07:23​ Voodoo Child (Slight Return)
1:19:28​ Purple Haze

Although a rough sounding recording, these performances are provided for your enjoyment and to help present further context into Jimi Hendrix's incredible performance legacy.


Photo: Steve Braker / c Authentic Hendrix, LLC
Copyright c Experience Hendrix, L.L.C. All Rights Reserved.
1970-05-02 | The
Jimi
Hendrix
Experience
: Live In Madison '70